Home Learning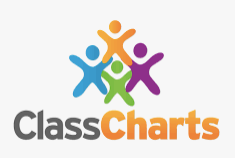 We use ClassCharts to communicate home learning tasks, praise Team values (Tenacity, Empathy, Aspiration and Motivation) and to record any incidents where Team values are lacking. ClassCharts can be downloaded as an app, or accessed via a web browser: https://www.classcharts.com/parent/login or https://www.classcharts.com/student/login
Your child's pastoral team can provide you or your child with a login code if you do not have access.
In Key Stage 3, we expect all students to complete English, Maths and Science homework each week. Other subjects will set learning homeworks from the Knowledge Organisers, which can be found on the 'Curriculum' tab. The table below shows how homework will be set:
English, Maths, Science
Other subjects
Enrichment (optional)
What is set?

English: Tasks on Bedrock

Maths: Tasks on My Maths

Science: Science literacy tasks/ home experiment enrichment tasks / Seneca

A minimum of:

10 mins learning / self- quizzing homework per subject, per week, from K.O.

"Read, Listen, Online, Visit, Make" – please refer to enrichment activities in the Curriculum Booklets.
At Key Stage 4, we expect students to complete at least 40 minutes of homework, per subject, per week. The type of work set will vary by class to respond to students' needs.
At Key Stage 5, we expect students to complete at least 5 hours independent study, per subject, per week.
---
Bedrock Learning
Students in Years 7 - 10 have been enrolled onto a digital learning platform called 'Bedrock Learning'. This is a fantastic opportunity for our students to continue to develop their understanding and use of Tier 2 and Tier 3 vocabulary as well as important aspects of grammar.
All students have completed a baseline test that establishes a personalised programme which enables them to work through blocks of learning that adapt to their literacy needs.
Students will be using the platform during some of their English lessons and they will also be asked to complete some of the blocks as part of their home learning.
We hope that our students enjoy using this exciting new platform and we look forward to seeing them progress with their literacy. If you have any questions about Bedrock Learning or if your child has any difficulties with accessing the platform from home, please get in touch with your son/daughter's English teacher.
My Maths
Seneca
https://senecalearning.com/en-GB/
Tassomai
Students will need their individual logins to access these sites.