Behaviour & Rewards
Our aim is to establish high standards of behaviour at Saltash. This is important so that the school is a safe, nurturing and positive place where learners can find their voice. Students' behaviour should always support each other to learn and develop; every lesson should be driven by a purposeful focus on learning, free from distractions. Every student and every member of staff should be able to feel calm and supported, confident that their working environment is one where people are striving to be tenacious, empathetic and respectful at all times.
We strive to develop TEAM learners. We define this as: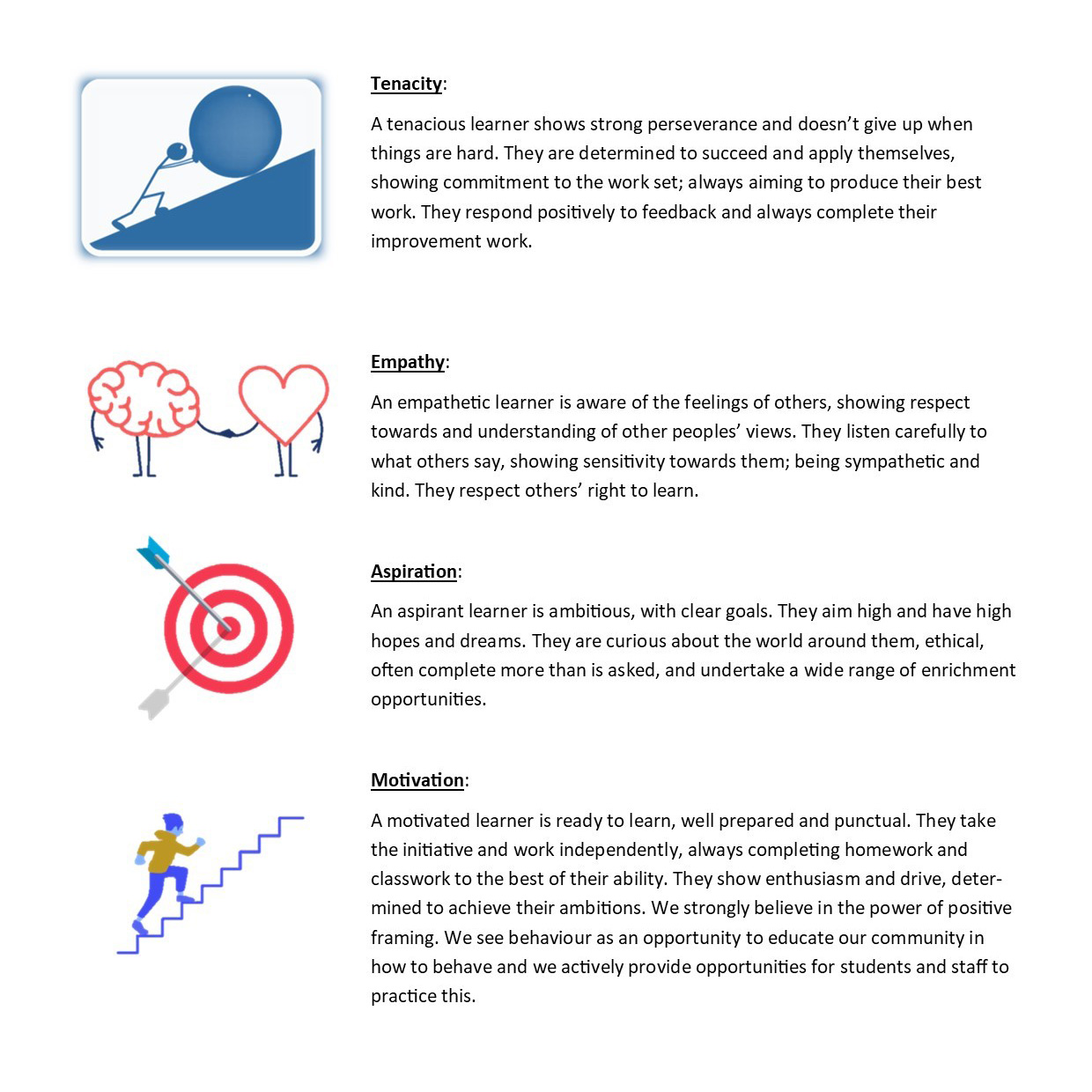 Throughout the academic year, we teach our behaviour curriculum. This involves teaching and practising our routines and expectations; outlining our expectations of social and academic conduct.
Our Relationships and Behaviour Policy outlines our approach and procedures and should be read alongside our Child Protection Policy and Attendance Procedures.